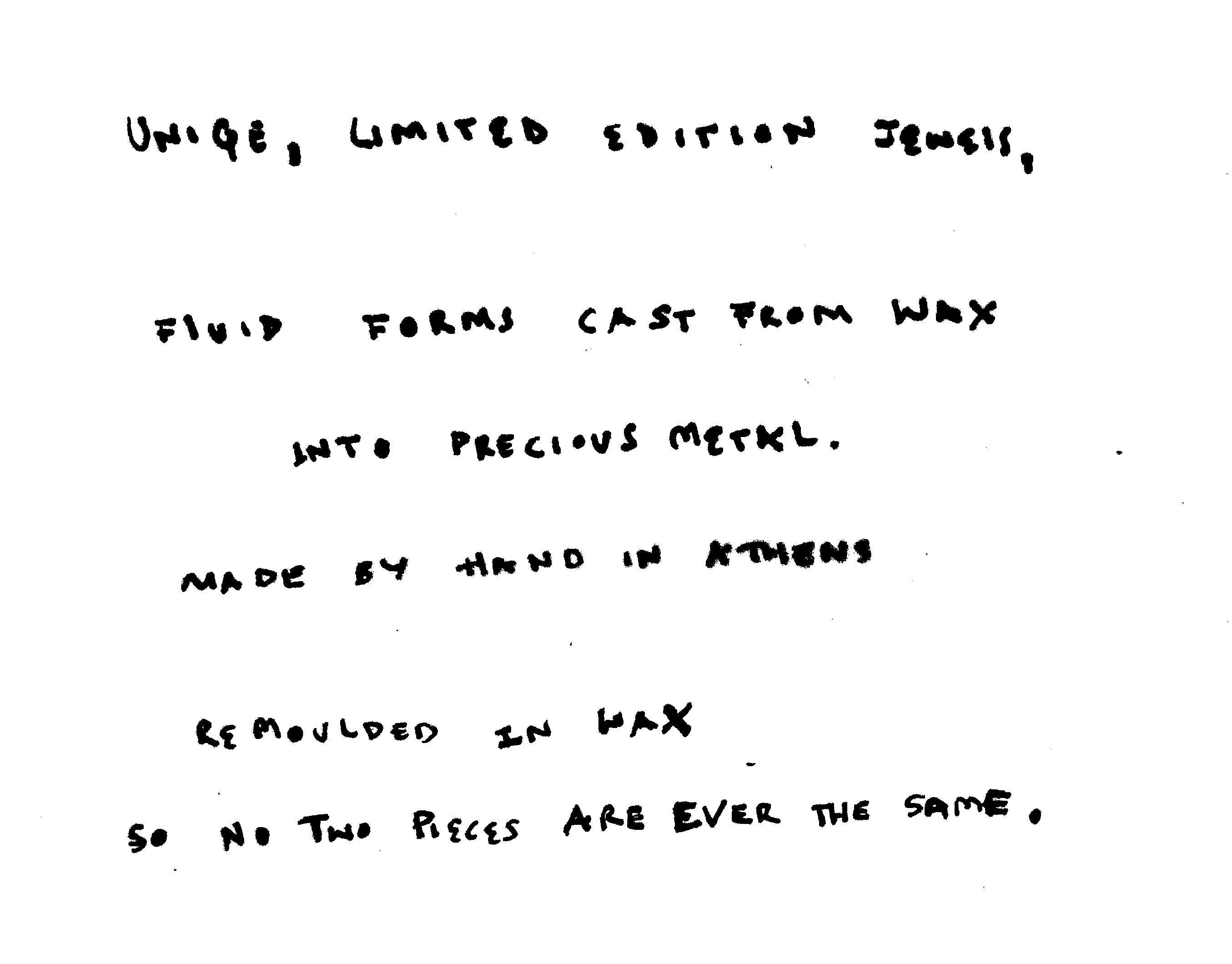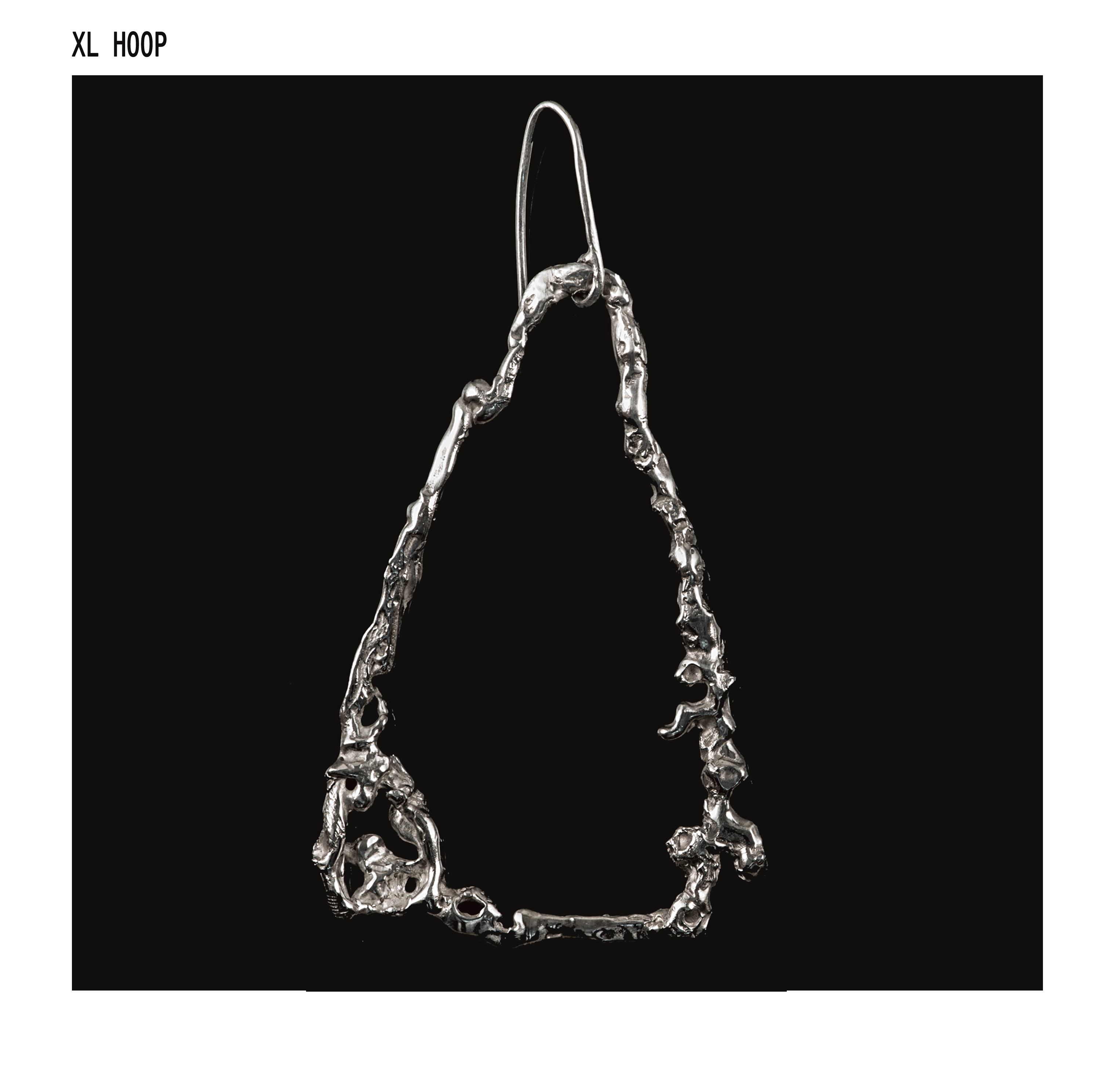 VASILIKI BY KIKI'S JEWELS ARE PRECIOUS SOLID METALS, MADE BY HAND IN ATHENS BY KIKI.


THE ANCIENT PROCESS OF CASTING MOLTEN WAX IS USED FOR THEIR ASYMMETRICAL AND UNISEX FORMS, INSPIRED BY TRANSFORMATIONS IN MYTHOLOGY & SCIENCE FICTION. KIKI CONSTRUCTS HER PIECES AS PARTNERS IN YOUR DAILY PERFORMANCE, BE IT AS A BYZANTINE, PIRATE OR A PUNK.


IN OPPOSITION TO TECHNICAL DEMATERIALISATION & MASS PRODUCTION, VASILIKI BY KIKI IS MADE WITH CARE, SOFTENING METAL WITH FINGER PRINTS & FLUID DRIPS.


THEY ARE OFFERED IN LIMITED EDITIONS & KIKI HEAVILY RESEARCHES ORIGINS & ENVIRONMENTAL IMPACTS, SOURCING RECYCLED PRECIOUS METALS & ETHICALLY EXCAVATED GEMSTONES.



GEMSTONES ARE SOURCED FROM DEALERS WHO UPHOLD FAIRTRADE PRINCIPLES.
MEANING THAT THEY ARE FULLY TRACEABLE
& RESPONSIBLY MINED FROM CONFLICT FREE AREAS.
MINERS ARE PAID FAIRLY & COMMUNITIES ARE REINVESTED IN.


BOXES ARE MADE TO LAST, HAND POURED FROM BIORESIN.


PAPER USED FOR PRESENTATIONS & CARDS ARE GF SMITH EXTRACT, MADE WITH ZERO WASTE FROM RECYCLED COFFEE CUPS.


PIECES ARE MADE TO ORDER & HALLMARKED AT THE LONDON ASSAY OFFICE.









Beginning with complex, asymmetric sculptures in wax,
Kiki alchemically transforms them into shapeshifting characters of precious gold and silver that remember their mutable history as wax.
Each piece is an unique paradox that balances the contradictory idea that transience is the only permanent law.

Text by Ali Wong